How to contribute
There are two ways you can contribute to the Umbraco Documentation. Which approach to take, depends on what you want to achieve with your contribution.
The Issue Tracker is a place on the Umbraco Documentation repository on GitHub where you can post and find already open issues, discussions and other reports about the Documentation.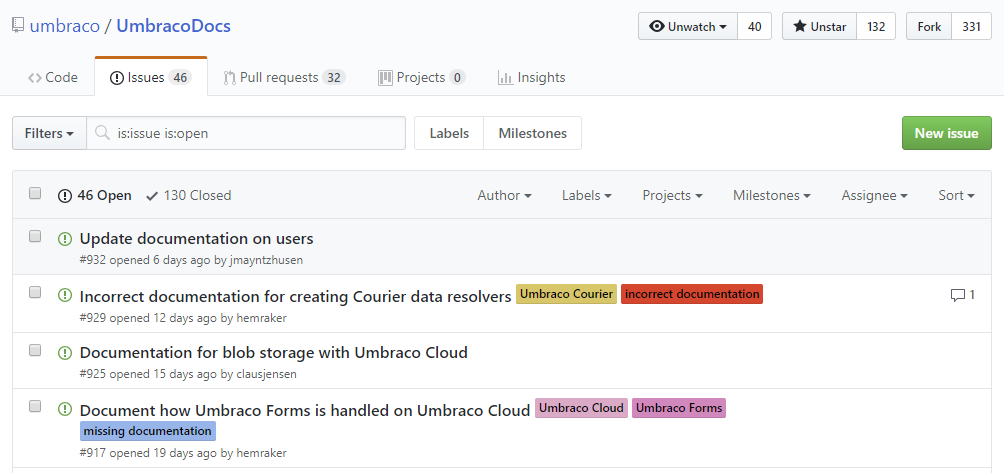 There are 2 main uses for the Issue Tracker:
Reporting and discussing

Find reports of missing and/or outdated documentation
If you want to get started writing documentation, but not sure where to start
When you create an issue on the Documentation repository it is important that you are as specific as possible regarding the issue you are reporting. We recommend using the Report issue button you can find in the top of each article in the Documentation.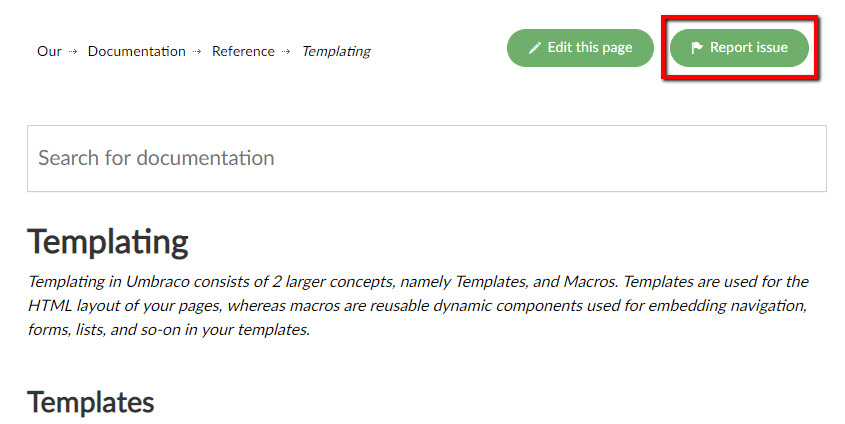 Pull Requests (PRs) - fixing an issue yourself
A Pull Request is what you create when you have made a change to the documentation or perhaps written a new article. How does this work? - You make the change yourself and then you request us to review it (that's what we call a Pull Request).
Let's say you've found a typo or a syntax error in one of the articles on the documentation, and you know how to correct it.
Follow these simple steps to make a PR:
Click the

Edit this page b

utton at the top-right of the article: This sends you to the same article in the GitHub repository
Find and click the pencil icon ✐

Now it's time to find and correct the typos or syntax errors

Once you are done, you can

preview

the changes

When you are happy with the changes, add a title and a description to the change you have made and click

Propose file change

You can now review the changes and finally

Create pull request
And Voila! You've made a PR.