Viewing and exporting entries
The entries viewer for each form can be found when expanding the form in the tree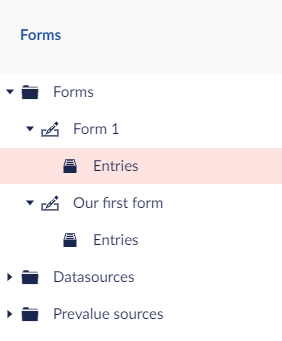 Overview
When accessing the Entries viewer, you will be able to see all entries submitted via the form.

By default the list is filtered to show only entries from the past month. If you want to change this, update the filter settings.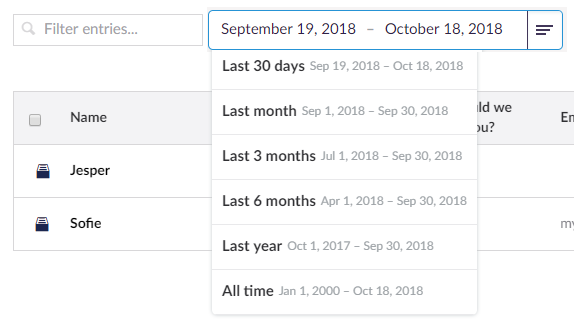 You can also filter the entries by specific words by using the search field to the left.
Exporting data
You can export all of the entries from your form, by clicking the Export button in the top-right, to open the Export overlay.
Then in the overlay, select the format of the export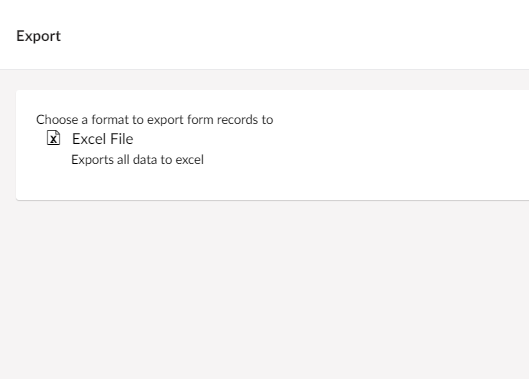 The options are
Excel File
Save all Uploaded Files (only visible if you have a File Upload field in the form)
Record actions
When selecting entries it's possible to execute actions. To select an entry click anywhere on the entry. Note that clicking the first value - Name in the example below - will open a view, where you can see the entire entry.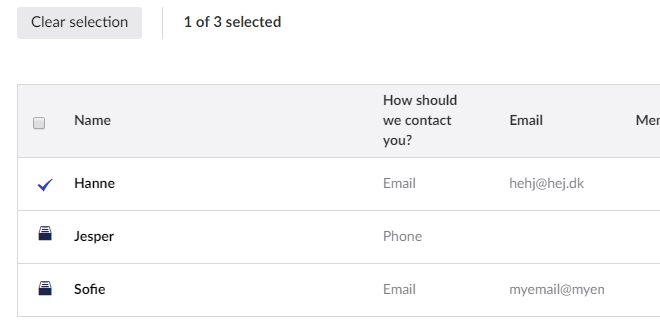 After checking at least 1 record you will see the available actions in the top-right corner.
By default there are 2 possible actions: