Logging In and Out
Logging in
To access the Umbraco Backoffice:
Open your web browser and enter your website domain name followed by /umbraco (for example: http://www.company.com/umbraco/). A login screen appears.
Enter your Email and Password provided by your system administrator.
Click Login.
The address at which you access Umbraco may vary so check with your system administrator.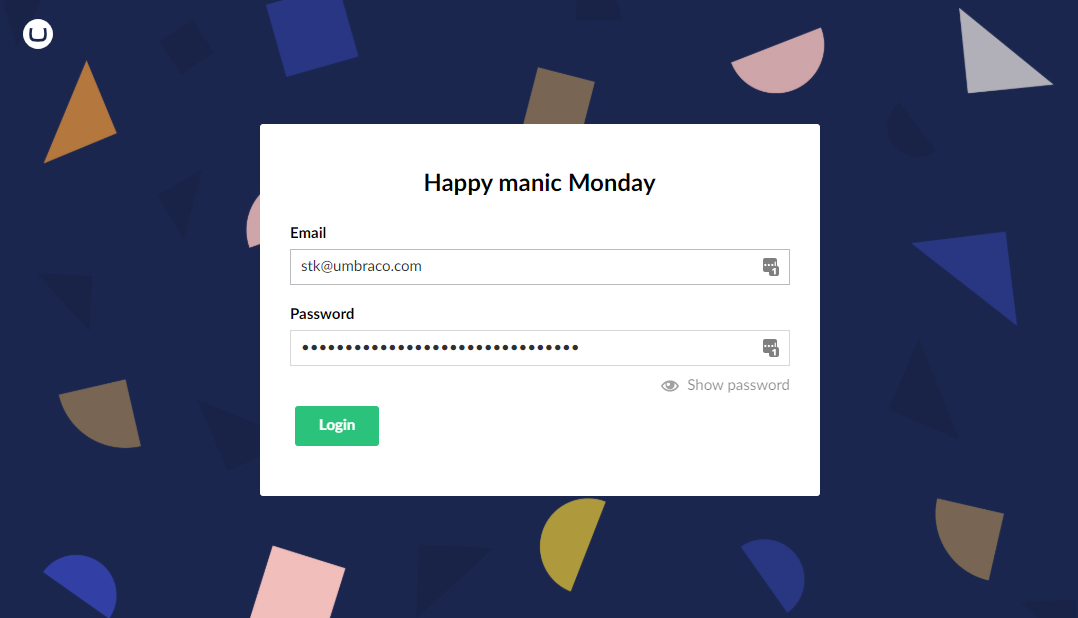 Logging Out
To log out of the Umbraco Backoffice:
Select the profile picture in the top-right of the screen.
Click Logout.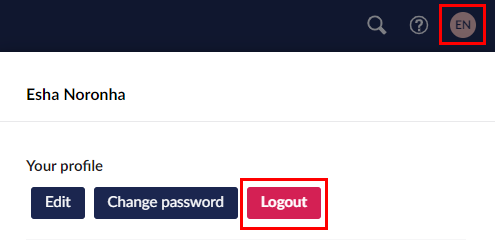 ---
Prev: Getting Started With Umbraco                         Next: Umbraco Interface